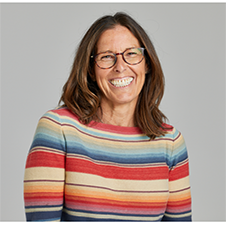 Carolyn is a Diabetes Educator who has been working and supporting Specialists, GP's, and Allied Health Professionals in Private Practice for over 10 years. Carolyn delivers quality individualised Diabetes Education and support for people with Type 1 and Type 2 diabetes. Specialist services include Insulin pump therapy, Continuous Glucose Monitoring, Smart Meters and Bolus Calculators.
Carolyn can provide professional and quality support and advice and is dedicated to helping clients achieve healthier individual outcomes.
Educational topics include: Understanding Type 1 and Type 2 diabetes and the differential diagnoses such as LADA and MODY
Education topics include: Understanding oral and injectable medications, lifestyle advice including dietary choices and exercise. Type 1 and Type 2 diabetes and exercise management. Carbohydrate counting principles. Long term self- management strategies to assist you with managing your health and reducing the risk of micro and microvascular complications.
Special interests: Diabetes education and support, Insulin Pump Therapy, Continuous Glucose Monitoring, Smart meters and Bolus Calculators, Insulin initiation and ongoing assistance with titration and management as required
Qualifications
Diploma of Applied Science- Nursing University of New England,1987
Post Graduate Certificate in Diabetes Education-Curtin University, 2008
Registration numbers and professional memberships
ARPHRA-Registered Nurse Division 1 ADEA. Full membership ADEA. Credentialled Diabetes Educator. Endocrine Nurses Society of Australasia. Australian Diabetes Society
Fees: Carolyn is a private practitioner and gap fees are associated with all consultations.
Please send all referrals to: reception@queensgatesc.com.au
For appointments you can book online at: diabetestotalsupport.com.au/clinics/
Any questions or queries please call (08) 6102 6662