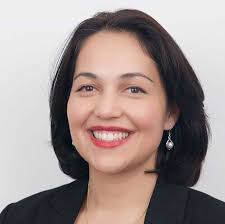 General Surgery, Bariatric Surgery
Appointments at Queensgate Specialist Centre
Fortnightly, Monday afternoon
Dr Ruth Blackham is a Specialist Bariatric, Upper GI & General Surgeon.
Ruth grew up in Perth and completed her surgical training in Western Australia. As a trainee Dr Blackham won a number of awards including AMA Junior Doctor of the Year in 2013 and the John Corboy Medal of the Royal Australasian College of Surgeons.  She was also the recipient of a competitive Winston Churchill Memorial Trust Fellowship encompassing international visits to Surgeons in Toronto, Ottawa, Montreal, London and Singapore.
Ruth has completed a two-year dedicated Bariatric Fellowship in Bariatric/Upper GI Surgery as well as a Master of Surgery with thesis focused upon laparoscopic surgical skill acquisition. Within UWA Dr Blackham is a Senior Lecturer as well as current PhD candidate conducting research focusing upon safety & quality in bariatric surgery.
Services Provided:
Bariatric and Upper GI: Sleeve Gastrectomy, Gastric Banding, Revisional surgery, Gastric Fundoplication & Anti Reflux surgery.

General Surgery: all hernias (abdominal/ventral/groin), Benign lesions, Haemorrhoid/anal fissure & Laparoscopic surgery.
Qualifications: MBBS MS MLegM DCH DRANZCOG VGDWH FRACS FACLM
Ruth operates at St John of God, Subiaco, Hollywood Private and The Mount Hospital and is a No-Gap provider for General Surgery
Dr Blackham and is now consulting at the Queensgate Specialist Centre every 2nd Monday afternoon and can see patients within 2 weeks at Canning Vale or 1 week at Nedlands.