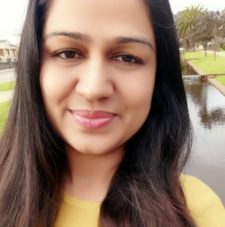 I am a qualified Counsellor. I have studied a Bachelor Degree in Psychology Major and completed a Diploma in Counselling. I am currently registered with the ACA (Australian Counselling Association). My clients describe me as authentic, compassionate and particularly skilled with working parents and children with complex needs and behaviours. 
I am fluent in Hindi and Urdu if you are looking for language comfort in sessions. My goal is to help you better understand, resolve & find solutions to the challenges and/or trauma in your life. I have an active and transparent approach. I respect that you are the expert in your own experiences, and aim to work collaboratively to help you achieve your goals. My niche is women and couples.
My specialties are women's issues and grief & loss.
I use professional counselling methods to help people resolve areas where they struggle or feel challenged in their life or in a relationship.
I work with my clients in a collaborative effort to help them heal from their life and relationship issues, life changes, and grief. I combine different techniques in my work and provide a safe, compassionate and non-judgmental environment to help fulfill goals.